Polycystic ovary syndrome (PCOS) is a common female fertility issue affecting the function of the ovaries. In the UK, approximately 1 in 5 women have the condition, although this figure varies, affecting them emotionally, physically, and reproductively [1].
PCOS diagnosis is challenging because the symptoms can overlap with other conditions, meaning PCOS can be missed. The length of time it takes for women to receive a diagnosis can be extensive. One scientific study found that it can take up to two years for a diagnosis to be established [2].
In this article, we look at what PCOS is, what causes it, the signs and symptoms to look out for, and where you can get help if you think you may have the condition.
What is PCOS?
PCOS is a common disorder affecting up to 12% of women of reproductive age [3]. It is a condition that affects your hormones, periods, fertility, and even your appearance and moods.
There are three main characteristics of PCOS:
Irregular periods
High levels of male hormones in the body causing excess hair growth
Polycystic ovaries [4].
Women with PCOS have a high number of follicles on their ovaries. These are where eggs develop and are released when they are mature, ready to be fertilised. However, in PCOS the follicles are poorly developed and unable to release an egg. The high number of underdeveloped follicles on the ovaries gives them their name of polycystic.
Over half of the women who have polycystic ovaries have no other symptoms [4]. It is possible for women to have polycystic ovaries but not have PCOS.
What causes PCOS?
The exact cause of PCOS is not yet known but it appears to run in families, with the risk increasing if you have relatives who are affected [5].
The condition is often associated with a hormonal imbalance, particularly testosterone. The ovaries naturally produce a small amount of testosterone, but in women with PCOS, a higher-than-normal amount is released. It's the high levels of testosterone that are linked with many of the symptoms associated with PCOS [5].
More recently, PCOS has been linked to an issue with the hormone insulin, which helps the cells of the body to take up glucose for energy, resulting in insulin resistance. The increased production of insulin in response to the body's resistance affects the ovaries and causes a rise in the male hormone, testosterone, preventing ovulation [8]. The high level of insulin also causes weight gain, and irregular periods [5].
What Are The Signs & Symptoms of PCOS?
The symptoms of PCOS vary from woman to woman, which can make diagnosis difficult. Some women will only be mildly affected, while others experience such debilitating symptoms that their quality of life is impacted.
The symptoms of PCOS include:
irregular periods or having no periods at all
increased facial or body hair known as hirsutism
rapid increase in weight or difficulty losing weight
acne
hair loss on the head
problems getting pregnant
depression [5].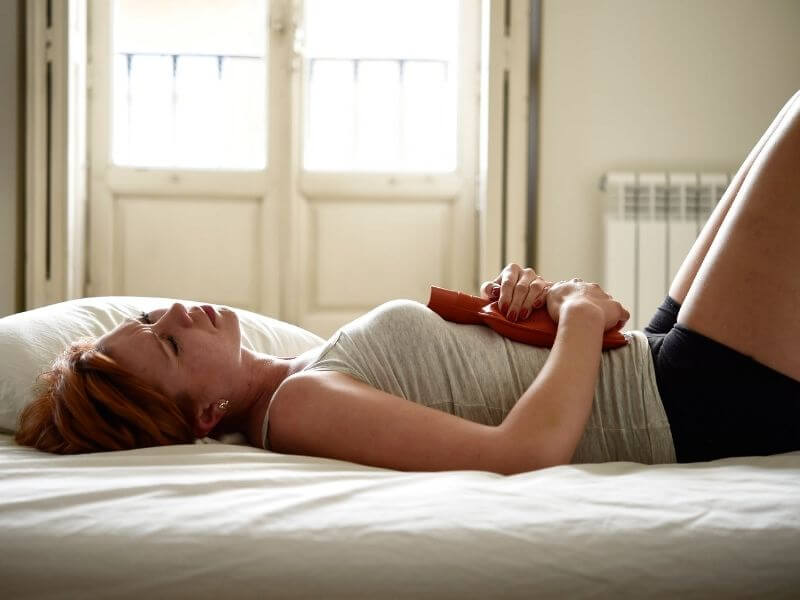 How Does It Affect Women's Health & Quality of Life?
PCOS is associated with a reduced quality of life, particularly as it can cause some unpleasant symptoms and affect fertility [6]. Approximately three quarters of women with PCOS will experience infertility [7].
Some of the signs and symptoms of PCOS can leave women feeling self-conscious such as acne, hair loss, weight gain, and excessive hair growth. Ultimately, this can have a negative impact on their self-esteem and affect their relationships.
PCOS also increases the risk of long-term health conditions, including:
type 2 diabetes
high blood pressure
daytime drowsiness
depression
cancer [5].
How Is PCOS Diagnosed?
PCOS is often diagnosed when other causes of the same symptoms have been ruled out, and at least 2 of the following are confirmed:
irregular or lack of periods – meaning ovulation is not occurring regularly
a blood test showing high levels of male hormones like testosterone which may or may not present with an increase in facial and bodily hair
polycystic ovaries are present in scans [9].
Why Does It Take So Long To Diagnose PCOS?
Because women with PCOS often have fluctuating symptoms, particularly weight, it can make diagnosing the condition difficult.
Some research suggests that it can take more than 2 years and consultations with at least 3 medical professionals to get a diagnosis [10].
The first guidelines for diagnosing the condition were set out at a National Institutes of Health Conference in 1990. Over the last 30 years, varying guidelines have been released from a wide range of different organisations. Ultimately, these differing guidelines have different approaches to diagnostic testing, making diagnosis challenging [9].
For example, the use of ovarian ultrasound has been noted as controversial and its importance differs according to the medical professional's field. Equally, women presenting to their doctor with psychological or dermatological symptoms may not initially be thought of as potential PCOS patients [9].
And then, there is the analysis of hormone levels such as testosterone which peaks early in the morning. If blood tests are not carried out at the correct times, then a false result may be obtained [9].
Overall, these varying approaches are contributing to the prolonged time it takes to get a diagnosis.
Lack Of Support For Women With PCOS
That's not all, there is also a lack of support following diagnosis regarding medical therapy and lifestyle management [2].
In a study, involving 1385 women across 32 countries completing an online questionnaire, it was found that over 50% did not receive any information about the long-term effects associated with PCOS and were not offered any emotional support or counselling [2].
Although there is an abundance of information available from outside organisations, it seems that it is not always disseminated to recently diagnosed patients. Therefore, could this be another example of women's health inequality? 
A new Women's Health Strategy has been launched by the UK Govern aims to place a focus on women's health and give women and girls the opportunity to voice their experiences and concerns. Ultimately, shaping a health system that works for women, enabling them to access reliable health information throughout their life [12].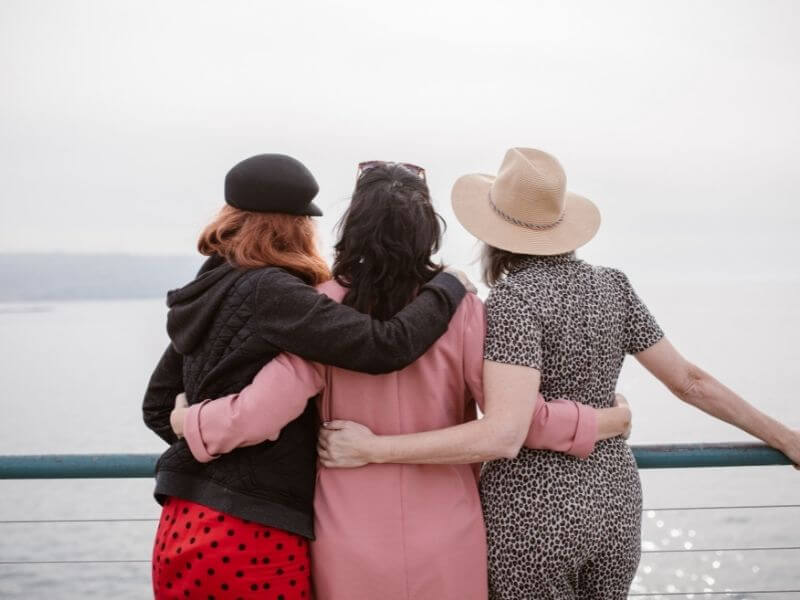 Managing PCOS
There is no cure for PCOS, but treatments are available to help manage the symptoms.
The 3 main treatment options are:
lifestyle changes
medication
surgery [13].
Lifestyle Changes
Being overweight can increase the severity of PCOS symptoms as well as the risk of developing long-term health conditions. So, weight loss is key to managing the symptoms, losing just a small amount can make a big difference.
You can manage your weight loss by exercising regularly and eating a healthy balanced diet, rich in fruit, vegetables, whole grains, and lean cuts of meat [13].
Medication
There are some medications available to help manage the symptoms of PCOS. However, medication on its own hasn't been shown to be any more effective than lifestyle interventions like exercise and weight loss [5].
Surgery
Surgery is usually considered when other fertility treatment options haven't worked. The procedure is called laparoscopic ovarian drilling and aims to treat the ovarian tissue responsible for producing testosterone. It can help to correct the hormonal imbalance and restore normal ovarian function [13].
Summary
PCOS is a common condition in women, affecting their menstrual cycles, fertility and overall wellbeing.
Because the symptoms of PCOS can differ amongst women and overlap with other conditions, it can take several years for a diagnosis to be reached. This is unsatisfactory and further highlights the need for a more inclusive health service, not just in the UK but also further afield.
Even after diagnosis, women are offered little support with regards to lifestyle changes and the potential long-term health risks associated with PCOS. It is hoped that the implementation of the Women's Health Strategy may help to change the way women's health issues are perceived in the future, and directly improve PCOS diagnosis and management.
Read Next: 'Women's Health Isn't Being Taken Seriously'>>
Was this helpful?
Let us know if you liked the post. That's the only way we can improve.